Whether you are a first time guest, a returning guest, or just checking us out we thank you for your interest in our business and patronage. We know that we would not be in business without our customers and try to offer the very best quality product we can to take care of you. Please let us know if we have succeeded in that effort.

The Amber Inn Motel was built by my grandfather, Nolan Victor, in the mid 70's, and has been in the family since. This business has allowed 3 generations of families to work together, and taught us to love work. I grew up cleaning rooms, doing laundry, and maintaining the grounds, and now work with my kids doing many of the same things. We have always taken pride in this buisness and have spent a great deal of time and money to come up with a quality room at a fair price.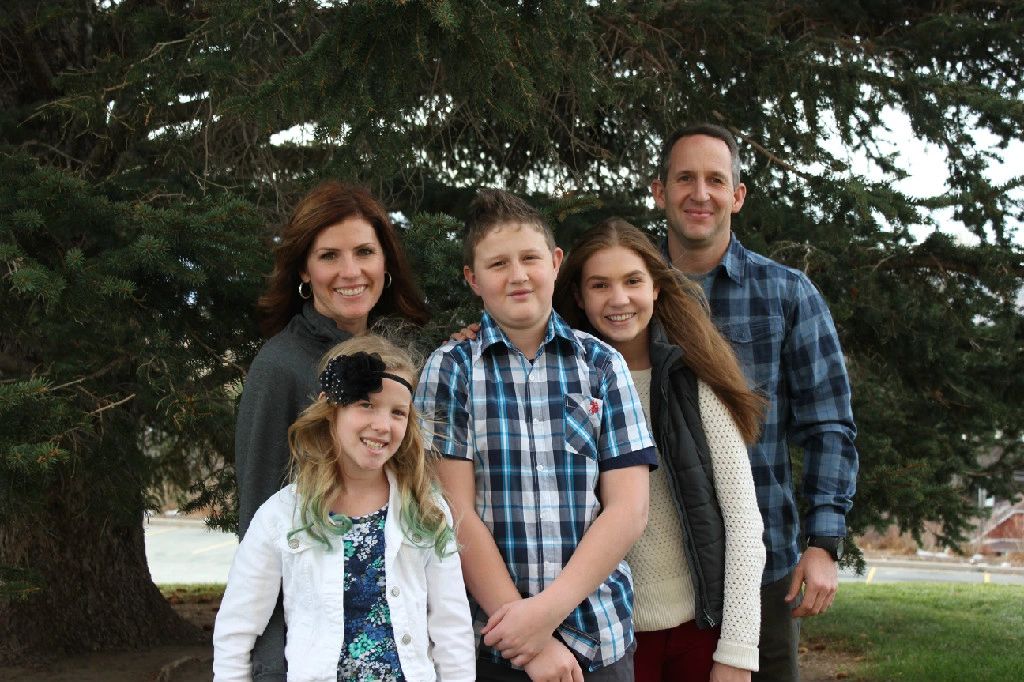 Todd & Stephanie Victor Family - Owners
Our family of 5 loves to work and play together. The motel allows us the opportunity to do both. Todd graduated from Idaho State University with a degree in business management. Steph went to the Univ. of Utah and is a devoted wife, mother, friend, and community volunteer. We were married in 1997 in Salt Lake City, Utah. When we are not working together as a family, you will find us enjoying the outdoors. From snow skiing, to camping, hiking, to biking, we love what Idaho has to offer. We also enjoy the motel business and appreciate the opportunity to put you up for the night. Thank you for your business and support.